Been meaning to start playing again? Made progress but unsure how much? Need a regular event to keep you practising? Our monthly workshop could be for you…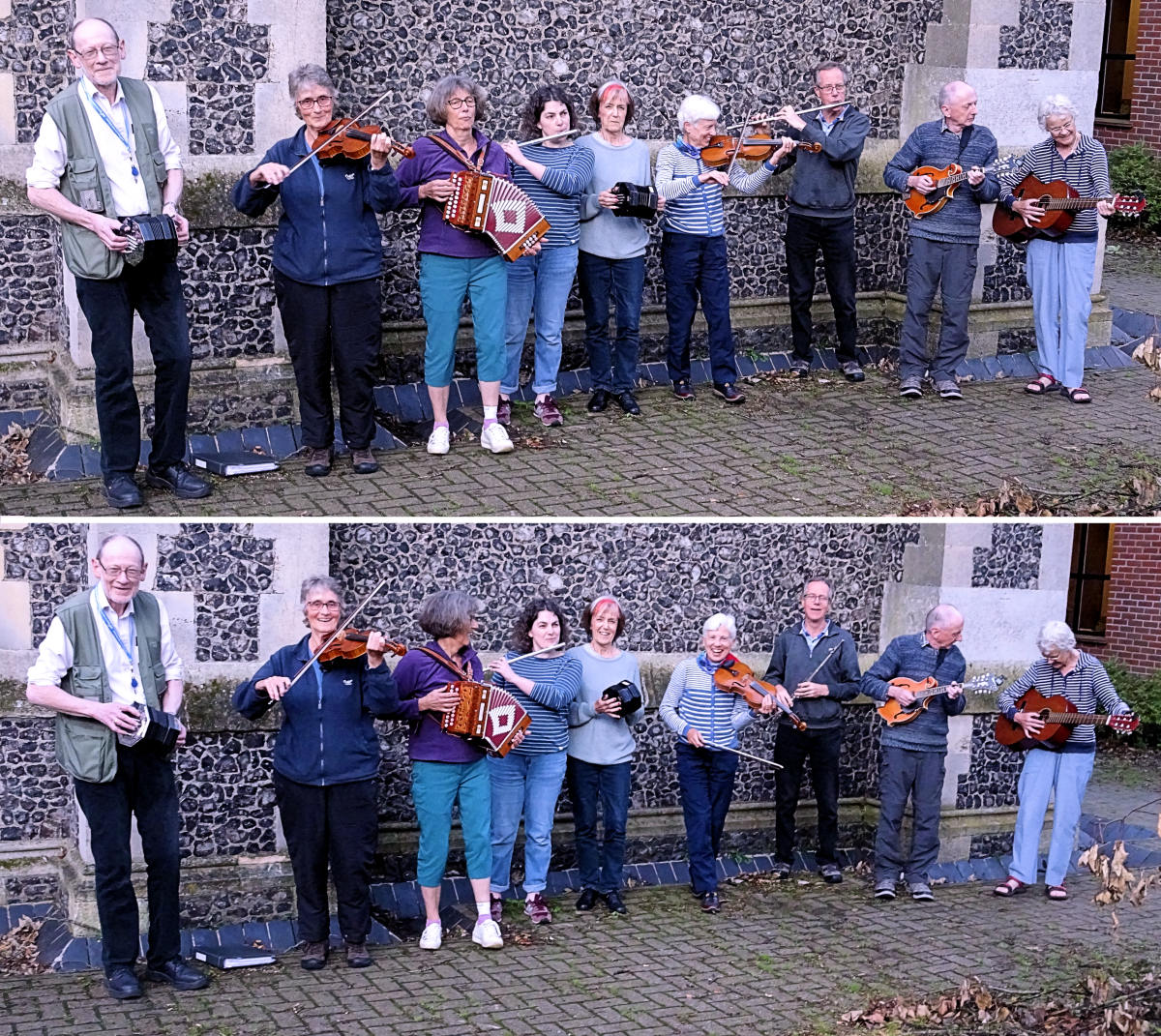 traditional tunes are surprisingly varied, short enough to learn but long enough to be interesting, and often rather catchy
we issue scores in advance, which gives everyone a chance to play to the best of their ability (and avoids those awkward moments when conflicting versions of the same tune are going on at once).
Twyford Folk Music Workshop meets at St Mary's Church Centre, Twyford to play folk, country dance and traditional tunes – mainly from the British Isles – on the first Wednesday of every month 8.00–10.00 pm. There is a small charge of £4 per meeting to cover room hire.
We welcome anyone over 18 who plays an acoustic instrument in C to a reasonable standard and can read treble clef scores (& chord symbols) – see Briefing for more details on suitable instruments.
Our members come from Reading, Wokingham, Woodley, Henley, Maidenhead, South Oxfordshire and further afield, as well as from the Twyford area, and play fiddle, flute, recorder, melodeon, concertina, mandolin, guitar, bass and keyboard.
Next workshop: Wednesday 03 January
Unsure whether it's for you? Contact Colin McEwen to discuss your concerns, or to arrange to come along and find out – no obligation¹.
¹except the attender charge